Are massage all the same?
2023-01-15
Are massage all the same?
  Massage chair programs and features vary by mode. Before purchasing a particular model, you should carefully read through the description of the product's functions and make sure these functions meet all your requirements. However, some product options are limited. You will always find a list of available programs in an enclosed manual or in the full description of the product on our web.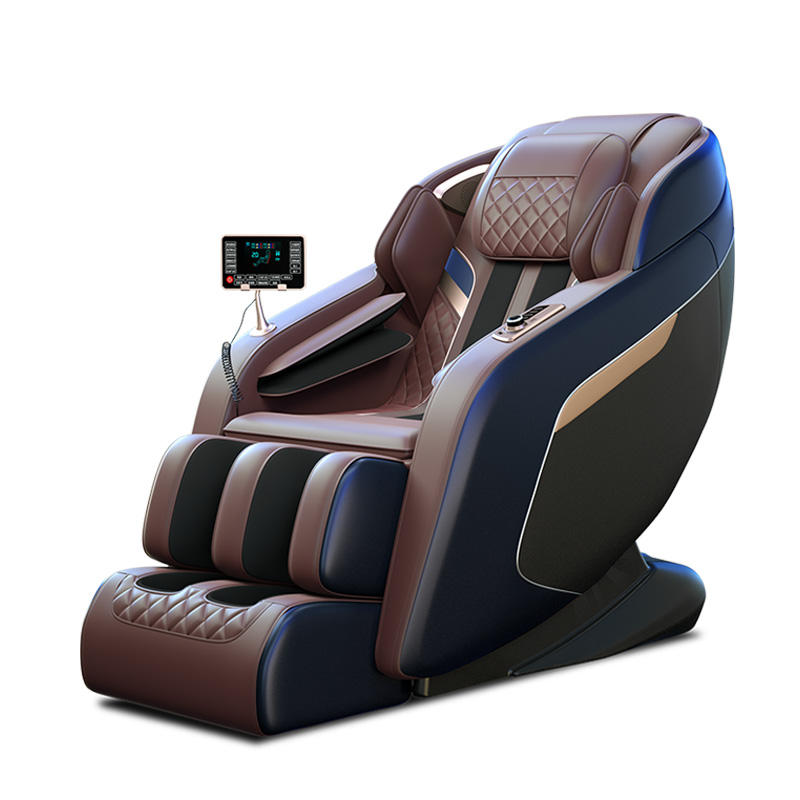 Your massage chair is powered by an electric motor that brings the mechanical arms with massage heads and rollers into motion or with the fixed massage heads. The 2D or 3D massage rollers move up and down, and press deep into the flesh as well. The rollers apply pressure through the upholstery of the chair.
     Make sure when you're setting up your chair for the first time, you read through all the safety protocols and basic use and maintenance instructions in your user's manual. It truly will help you to better understand how the chair works and what you should do if anything seems off.
You will first need to plug your massage chair in and power it up. Make sure that you placed the chair at right correct distance from the wall for it to fully recline and then have the remote or finger controls ready.
Massage chairs always have different auto modes that can be easily activated by pressing a power button. These programs make it easier for you to access the most commonly used functions. Different models have different numbers of auto modes.
Meiyang massage chairs have the following functions:
1.Relaxing massage for joint regeneration and getting rid of muscle stiffness.
2. Stretching massage --Higher-level massage chairs will help you stretch your back the same way an experienced chiropractor would do. The distance between spinal vertebrae will stretch during the massage, releasing pressure between the intervertebral discs and nerves.
3. Deep massage for stronger strength, stimulate your blood flow.
4. Hot compress massage for improving blood circulation.
5. Vibration massage with different frequency.
6. Foot massage, relax the foot muscle.
7. Air massage programs focused on the shoulders,arms, hips,legs or feet (depending on the model). The exact use of airbags during a massage depends on the given functions of a massage chair.
8. Swing massage--Usually in sleep mode,with the chair up and down.
9.Music –Many modern massage chairs are fitted with a music player to help you relax while listening to your favourite tracks. Loudspeakers are inbuilt into the chair. You can pair the chair with your smart device through Bluetooth and play music that way. The control panel allows you to comfortably adjust volume at will. Music during massage further enhances the experience and creates just the right atmosphere.
10. AI voice control: Most of Meiyang massage chair have achieved the intelligent control by different language.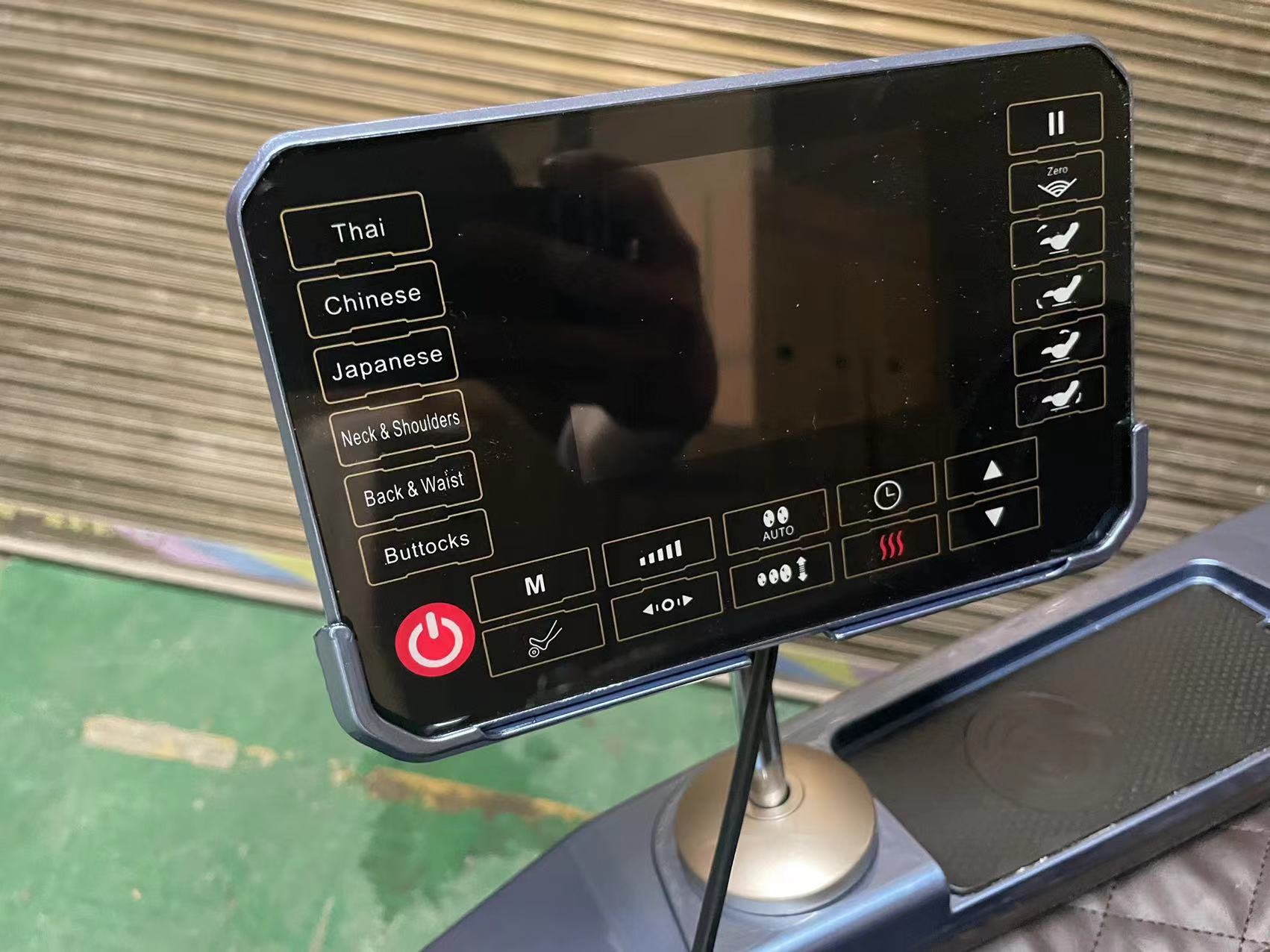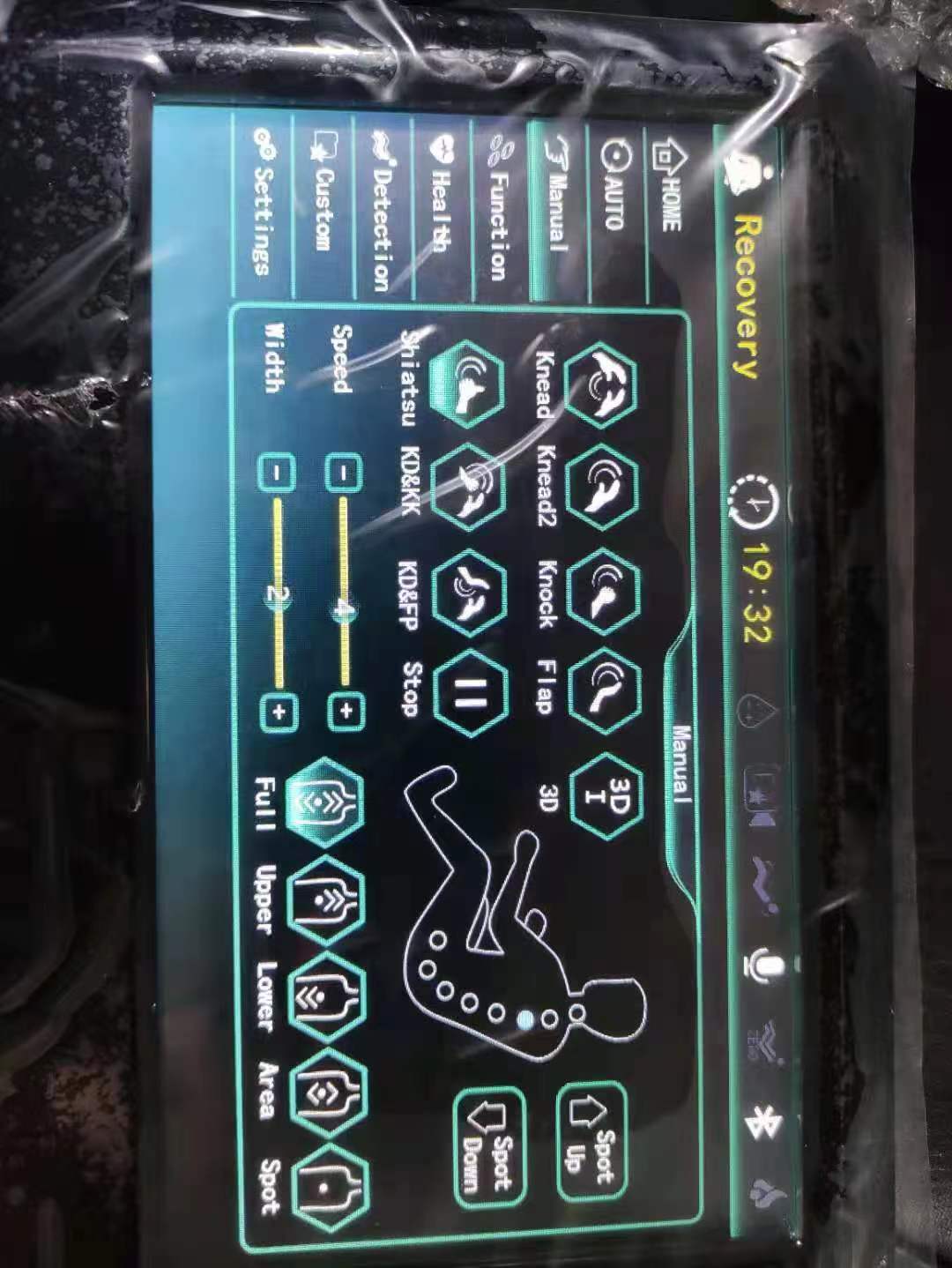 If the auto programs don't meet your requirements, you can adjust the settings to get the kind of massage you prefer. For some of our models,the memory of the massage chair can retain a limited number of saved programs, so that your favourites will always be available to you.
When adjusting massage manually, you can choose from various types of massage. Each type simulates a different massage technique, and they vary in effect and overall sensation.
Our massage chairs feature the following types of massages:
Kneading--

Will relieve muscle pain and pleasantly relax your entire back. The pressure stimulates and improves blood circulation in your muscles. During the massage, the pressure of the massage rollers alternates. It is a basic massage mechanism for relieving muscle stiffness.
Tapping

-- is an intense rhythmical movement with the massage heads and rollers placed at more of a distance. Massage speed can be adjusted at will. This type of massage improves your blood flow as well. It is therefore used for releasing tension from stiff muscles and relieving stress.
Knocking

--Massage heads and rollers are programmed to rhythmically press on muscles in short intervals and then retract. This gentle massage is great for revitalizing fatigued muscles.
Simultaneous kneading and knocking For this intense technique, massage rollers move in circular motions typical for kneading, as well as knock rhythmically. This sort of combined massage is suitable for reducing pain in deep muscles.
Grasping

--is a massage mechanism during which massage rollers move against each other, simulating a masseuse's grasping fingers. This technique is focused mainly on the shoulder area.
Shiatsu

--is a type of massage originating in Japan. This massage is based on activating acupressure points in order to restore the energetic balance in your body. During regular massage the pressure is applied through the fingers of a masseuse. In a massage chair, it is the massage rollers that press against the acupressure points. The purpose of a Shiatsu massage is to unblock energy pathways and to relax your body.
Manual settings

 will also help you in case you want to focus on a specific area. If you choose a fixed massage concentrated on just one place or area instead of an overall one, you can use the arrow buttons on the control panel to target the precise area that needs the most care. A fixed-point massage will truly only massage the one chosen place, while fixed-area massage will help you prioritize a place on your body that causes you the most trouble.

  Both with auto programs, you can adjust the speed and intensity of the massage. Massage intensity depends on how deep the massage rollers reach. Speed control determines the rhythm in which the massage heads move. The number of speed levels depends on the model, with higher-class products usually providing more options. Regular models usually feature three speed adjustment levels.
Chair adjustments
 

The backrest position can be adjusted for every massage chair,only the different angles. Most massage chairs have backrests adjustable at least to 50° so you can relax as much as possible. Higher-class models feature the "Zero Gravity" function that adjusts your body into a position with your feet placed higher than your heart.