How does a massage chair remote work?
2022-12-15
How does a massage chair remote work?
Massage chairs are a popular addition to many households and businesses for their ability to provide relaxation, comfort, and relief from stress and muscle tension. One important aspect of massage chairs is the control system, which allows users to customize their massage experience based on their preferences and needs. In this article, we will discuss the different types of massage chair controllers that are available in the market today.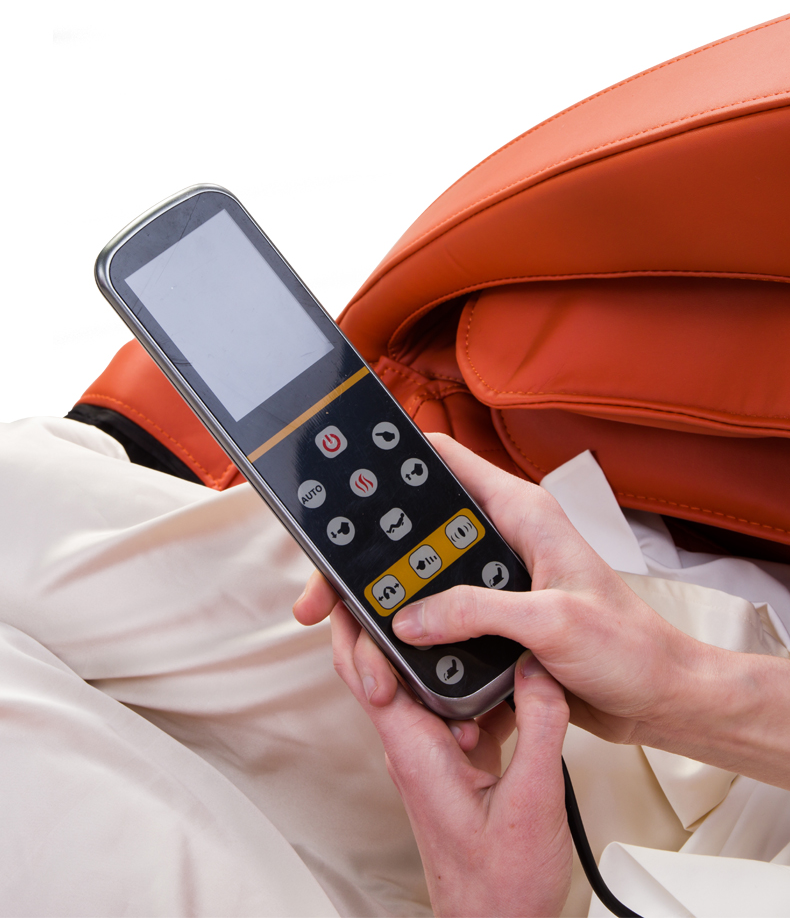 The first type of controller is the wired handheld controller. This controller is typically attached to the chair with a cord and allows users to adjust the massage intensity, speed, and type using buttons or switches. One advantage of the wired controller is that it does not require batteries and is always available when needed. However, the wired controller can be cumbersome and restrict movement during use.
The second type of controller is the LCD screen controller. This controller features a large display screen that shows the different massage functions and settings. Users can navigate through the options using buttons or a remote control. The LCD screen controller provides a more interactive and user-friendly experience than the wired controller.
The third type of controller is the touch screen controller. This controller features a touch screen interface that allows users to select and customize their massage settings using their fingertips. The touch screen controller provides a modern and sleek look to the massage chair and is highly intuitive and responsive.
In addition to these three types of controllers, some massage chairs come equipped with quick access buttons that allow users to quickly switch between pre-programmed massage modes. These buttons are typically located on the armrests or side panels of the chair and offer a convenient way to access frequently used massage settings.
Finally, some massage chairs also feature AI voice control, which allows users to control the chair using spoken commands. This feature is particularly useful for individuals with limited mobility or those who prefer a hands-free experience.
At our company, we offer customizable massage chair controllers that are tailored to meet the unique needs and preferences of our clients. We can customize the control panel design, text, and programming to ensure that our clients receive the best possible user experience. Whether you prefer a wired handheld controller, an LCD screen controller, or a touch screen controller, our team of experts can help you create the perfect massage chair control system that is both functional and aesthetically pleasing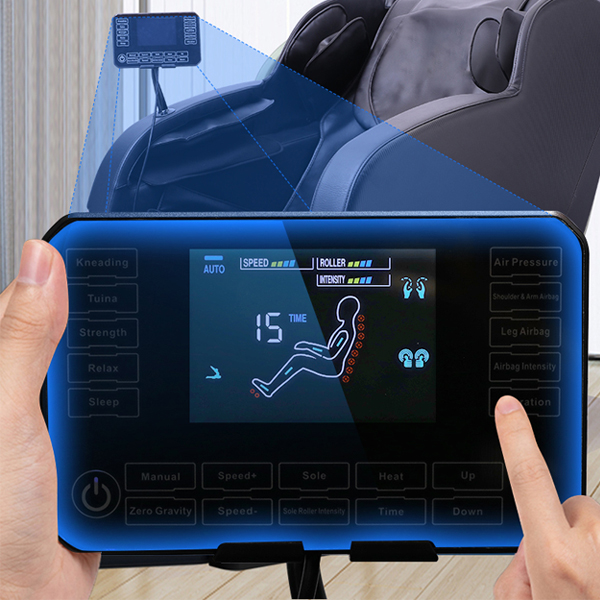 In conclusion, the type of massage chair controller that you choose will depend on your personal preference, budget, and the features that are most important to you. By understanding the different types of controllers available in the market, you can make an informed decision when purchasing a massage chair. And if you're looking for a custom-made controller, our company is here to help.