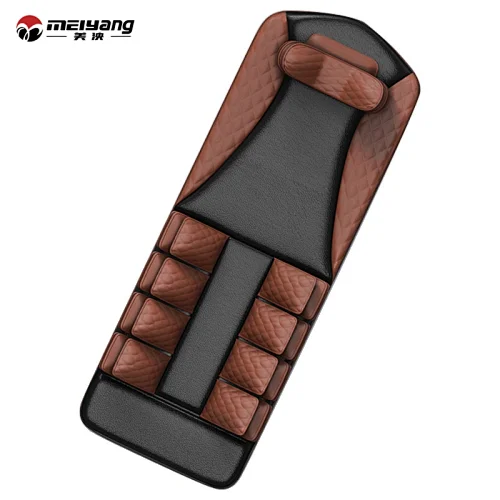 MeiYang Portable Full Body Airbag Massage Mattress
Main Features: 

1. neck-pressure: Airbags are evidently distributed on both side of the neck, pushing the neck muscles.
2. Shoulder/ back-lift: Airbags lift the entire chest upwards and gradually stretch the chest
3. Back/lumbar-support, lift torsion: The airbag lifts one shoulder and hip in the opposite direction, allowing the body to naturally complete a shoulder-to-back diagonal twist.
4. Wait/buttocks-lift: The airbags act on the waist and buttocks and lift the lumbar vertebrae, the tail vertebrae, and the tibia up one by one.
5. Legs-pressure: The force applied by the airbags will gradually deepen, and the peripheral muscles of the thighs and calves will be repeatedly squeezed.
Specification:

Product Description: