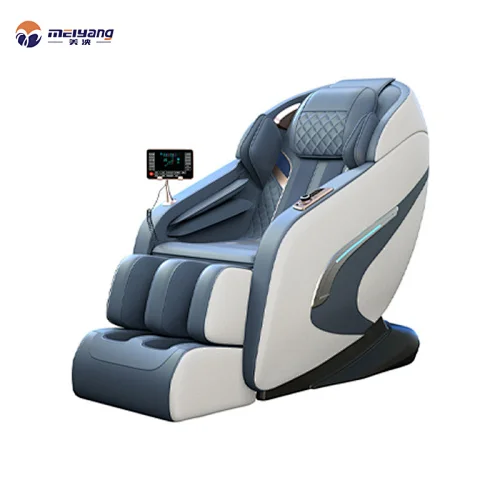 Meiyang 2D SL Zero Gravity Massager Chair
Main Feature: 

1. 2D silicone movement.
2. Rail type: SL rail.
3. Airbags: shoulders, arms, legs, feet.
4. 5 massage programs.
5. Intensity of massage and air bag: adjustable in three levels.
6. Body shape detection: Yes.
7. The legs can be stretched 120MM.
8. Foot massage: air bag + foot roller, beautiful legs.
9. Hot compress part: waist.
10. Audio configuration: Blue-tooth audio.
Specification: 
Product Description: