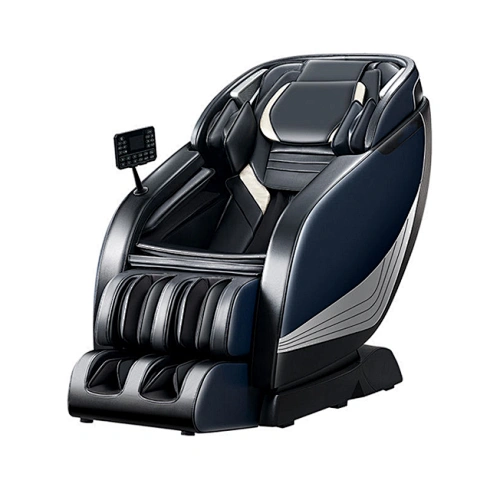 Meiyang SL Track Recline Massage Chair
Meiyang SL Track Recline Massage Chair
1. Product Introduction
Meiyang SL Track Recline Massage Chair is one of the popular promotion series, equipped with high quality 2 mechanism, 135 CM lengthened SL track, stable and long-lasting motor with silicone head, auto body type detection, automatic leg extension and full body parts airbag, provide rolling, kneading, percussion,  knocking, vibration,  and heat therapy.
2. Product Feature and Application
1. Movement/massage head: large 2D mechanical mobile phone core, silicone
2. Rail type: 135CM SL rail 
3. Number of motors: 7 motors (3 for movement, 2 for electric push rod, 1 for foot, 1 for electric telescopic push rod) 
4. Number of airbags: 4 shoulders, 8 arms, 10 legs, 10 lower feet 
5. Massage techniques: meticulous kneading, strong percussion, rhythmic percussion, simultaneous kneading hammer, Thai open back, deep acupressure, kneading + kneading, tapping + open back and percussion + Shiatsu various massage techniques 
6.9 kinds of automatic programs: AUTO, Soothing, Strength, Stretching, Sleeping, Shoulder, Waist, Leisure, Physiotherapy
7. Intensity of massage and airbag: adjustable in three gears
8. Body type detection: automatic body type detection
9. Leg extension (non-angle): the leg has its own automatic extension detection system, and the extension length is less than or equal to 100mm
10. Zero gravity angle: the maximum zero gravity angle is 155°
11. Seat massage: mechanical massage
12.Foot massage: air bag + foot roller, scraping, top (two-stage)
13. Hot compress site and temperature: waist, 24V acupuncture
cotton heating pad KW-E65°C
14. Sponge type: high resilience
16. Audio configuration: Bluetooth audio
17.Adjustable width of back manipulator: 30-220mm
3. Product  Specification of Meiyang SL Track Recline Massage Chair
4. Customization of Meiyang SL Track Recline Massage Chair
Our expert designer team provides ODM and OEM services for massage chairs, tailoring the massage programs, chair logos, user manuals, colors and box markings to meet your unique needs and requirements.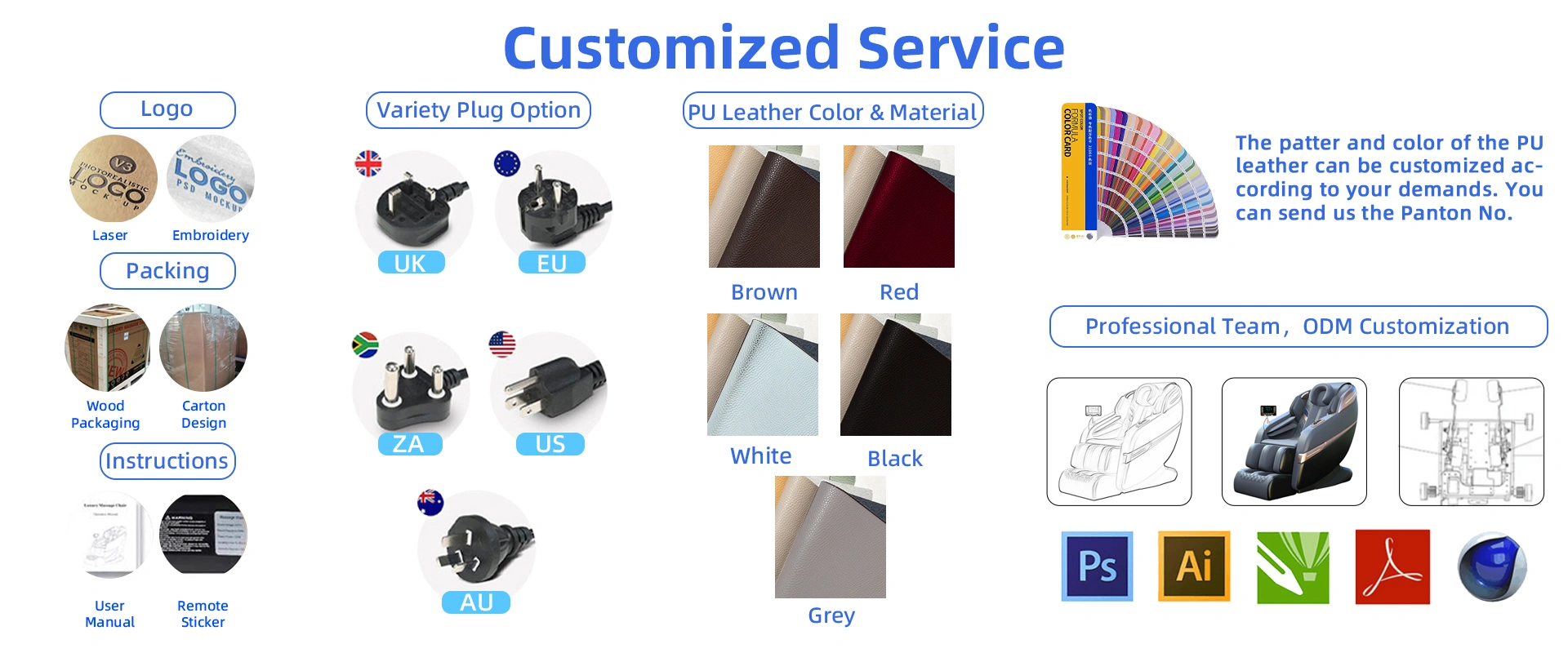 5. Customer Service Of Meiyang SL Track Recline Massage Chairs
We offers a one-year product warranty that includes free spare parts and online technical support. When you order one container, we offer complimentary easy damage spare parts 


6. Product Detail of Meiyang SL Track Recline Massage Chair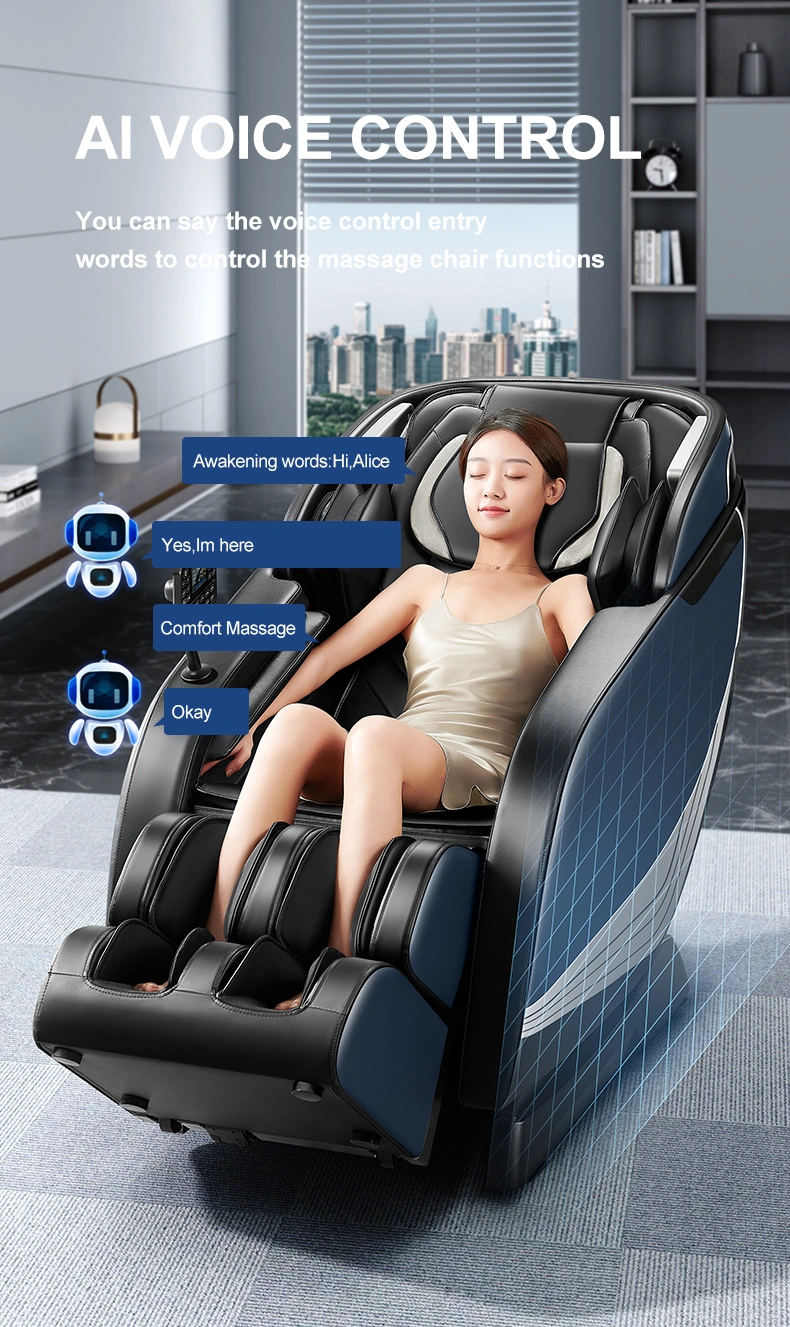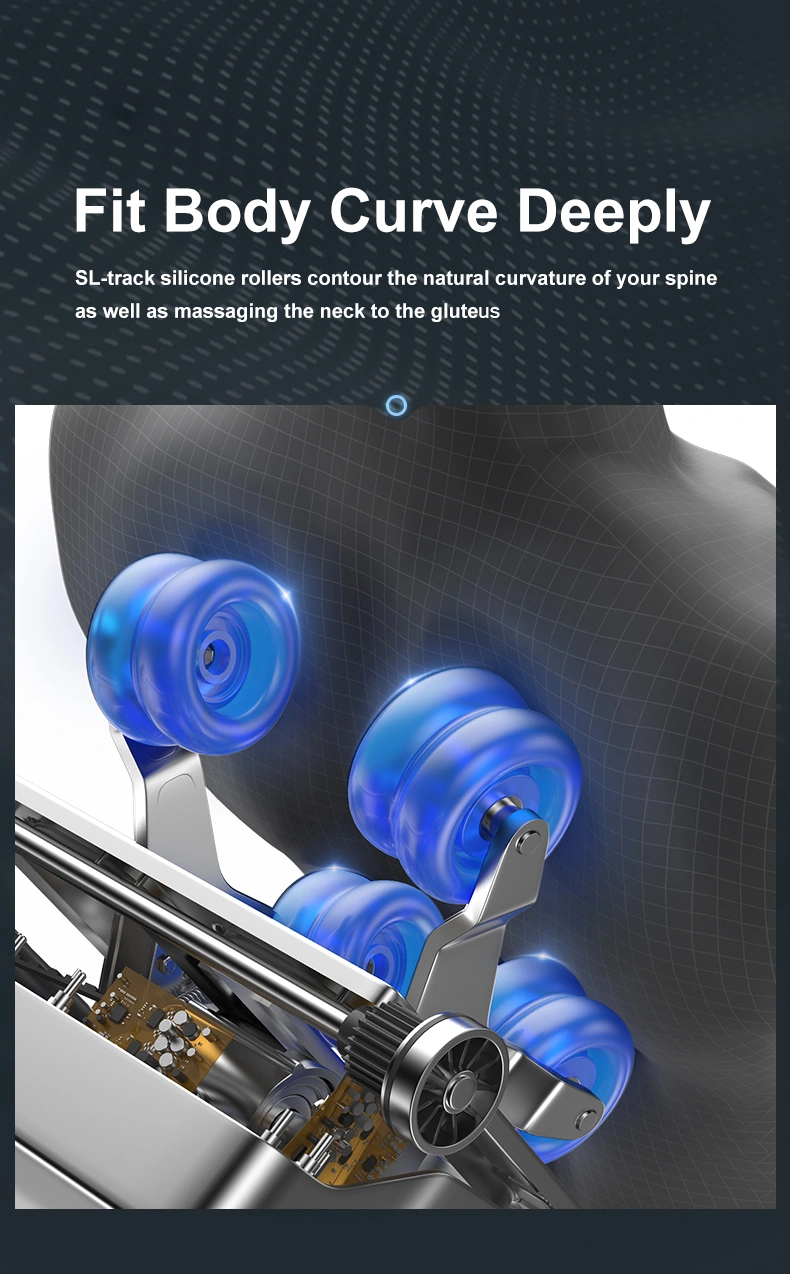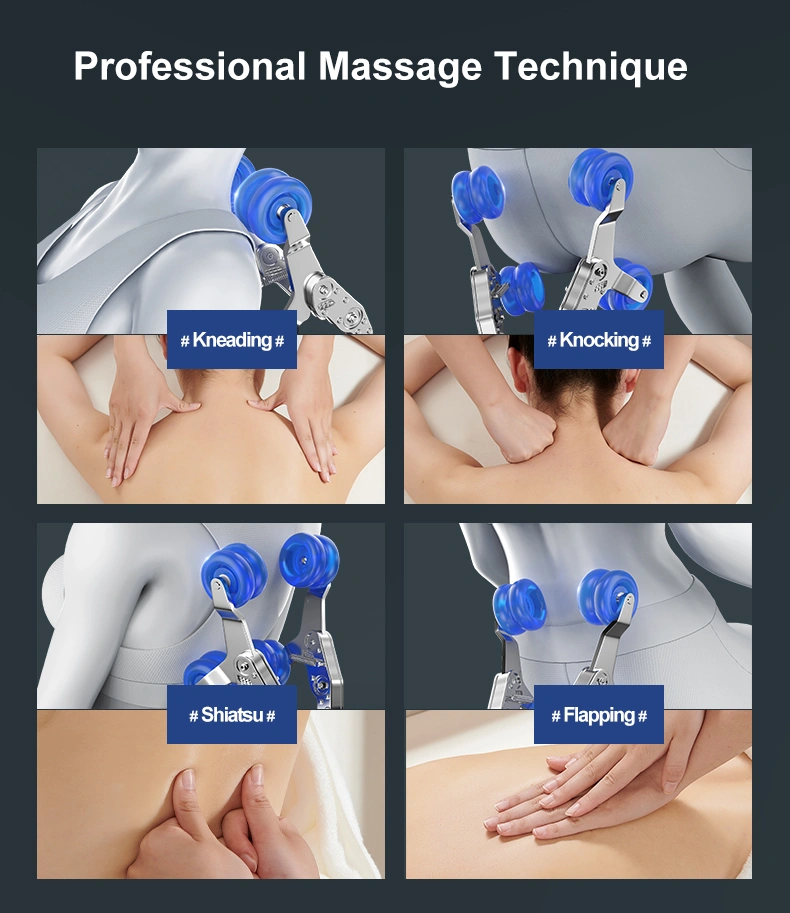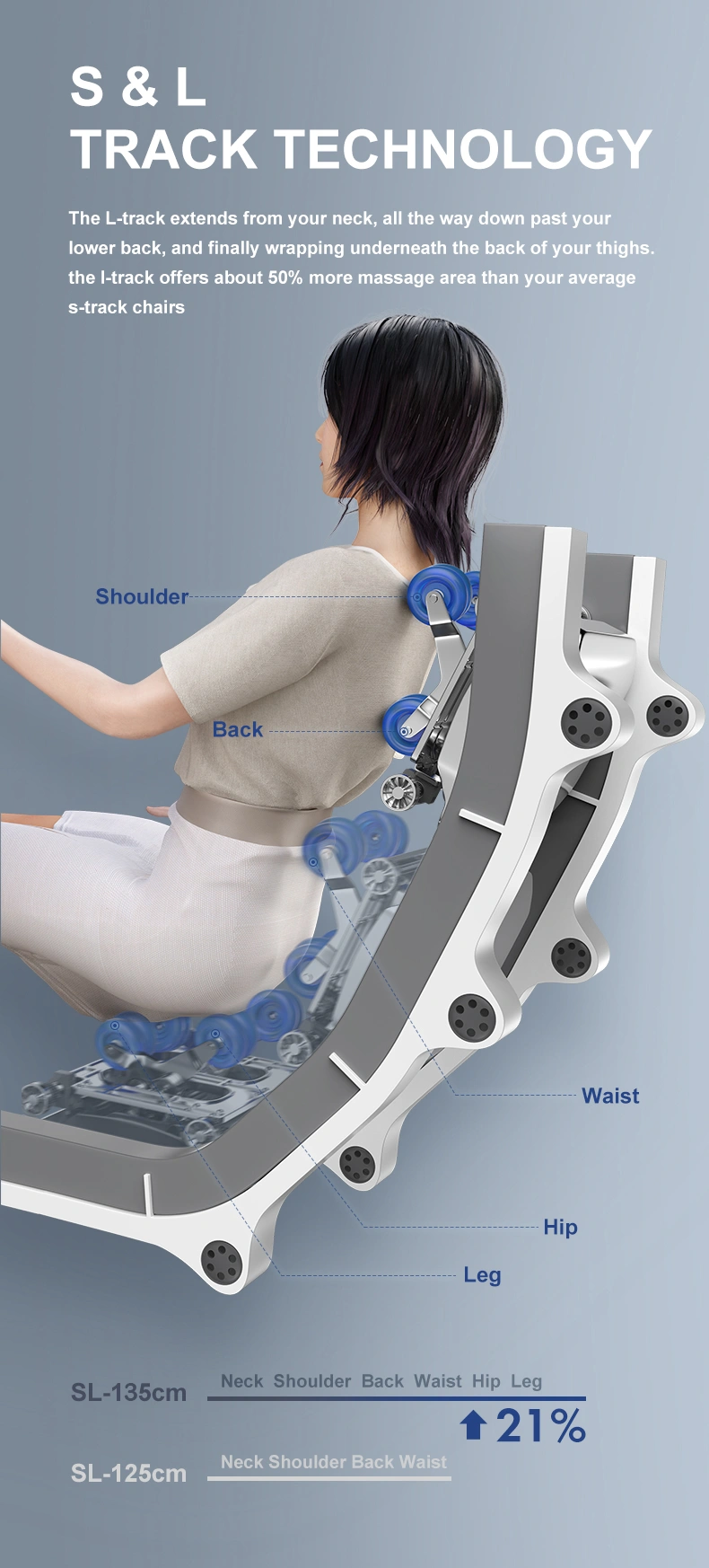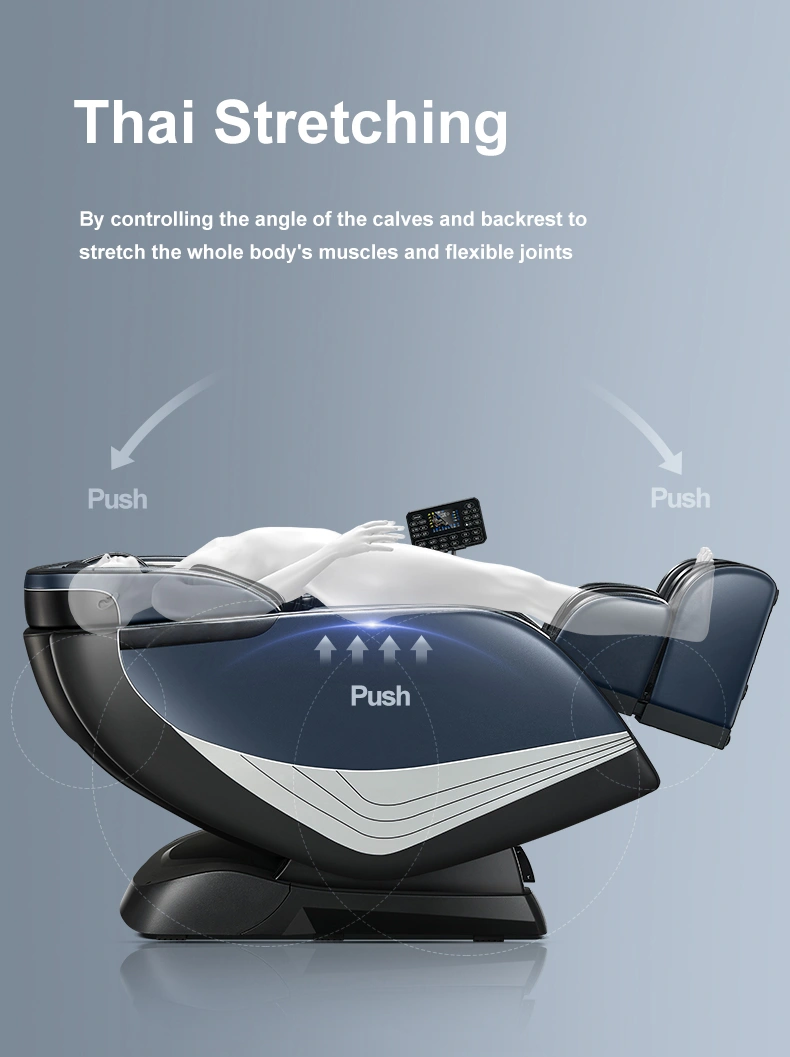 Q: You are the factory or trade company?
A: We are the factory, our company has engaged in Massage Products manufacturing & exporting for 10 years
Q: Can I get some samples?
A: Yes, We are honored to offer you samples for quality inspection.
 
Q: Do you provide OEM/ODM Service?
A: Yes, OEM/ODM are available, all products can be customized to meet your demand, (ODM) We also have a professional R&D team to design and develop the new project with you.
 
Q: What is the Voltage/Phase for the massage chair?
A: Voltage can be adjusted to meet country requirements.

Q: What is the payment term?
A: By T/T, Western Union, Alipay, Alibaba trade assurance payment, etc. 30% as deposit in advance and balance 70% should be paid when goods ready to ship.