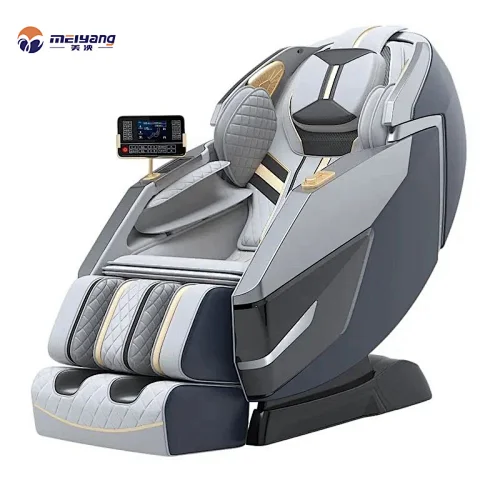 Meiyang AI Voice Control 4D Manipulator Airbag Message Chair
Main Feature: 
1. Intelligent mechanical.
3. AI intelligent voice control.
4. LCD touch screen smart touch.
5. Air Bag Body Wrap Massage.
6. Mobile smart wireless wired fast charging.
7. High-end fashion shortcut keys.
8. 3D foot roller massage.
9. Zero-gravity floating simulated space capsule experience.
10. Zero space, move forward with one key, no space occupied.
11. Constant temperature heating for back and legs.
12. Blue light breathing light.
Specification:
Product Decription: